How to Buy Modafinil in South Korea
If you're interested in how to buy Modafinil in South Korea, you've come to the perfect place. In this article, we detail why it can be difficult to get your hands on smart drugs in South Korea.
While it's certainly easier and safer to buy modafinil in South Korea than it is in China, it can still be confusing. That's where we come in. We'll detail if Modafinil is legal in Korea, if you need a prescription, and whether buying Modafinil online is a good idea here.
P.S: You should know that this article is not medical or legal advice. This piece is purely entertainment. You should always consult a medical professional before consuming any nootropic, like Modafinil. Also, please read our disclaimer before proceeding. 

---
What is Modafinil?
You probably already know what Modafinil is, but let's refresh things real quick. Modafinil was originally developed as a smart drug in France under the name Provigil.
The drug was developed as a wakefulness agent to help treat ailments such as (Source):
The pharmaceutical drug worked so well that others started taking notice. Soon, everybody who wanted an edge was taking Modafinil. From CEOs to grad students – the smart drug craze had begun.
These days Modafinil is widely considered to be the premier smart drug on the market. Outside of coffee, more people take Modafinil than any other smart drug on the market.
Is Modafinil Legal in South Korea?
Modafinil is legal in South Korea. You can buy it in a pharmacy without any issues if you have visited a Korean doctor and gotten a prescription. Provigil is widely sold in Korea to treat narcolepsy. However, that is typically the only ailment it is prescribed for.
It doesn't seem to be illegal to bring some Modafinil into South Korea provided it is for personal use. I'm no lawyer, but you should be fine bringing the smart drug in (Source).
If you plan to stay awhile in Korea, then ordering Modafinil online may be a better option. While customs controls in South Korea can be stringent, many only Modafinil vendors sell to the country and have reported zero issues.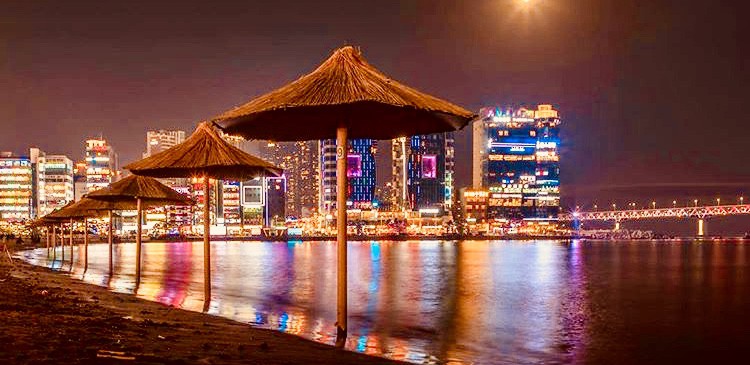 Do You Need a Prescription For Modafinil in South Korea?
As stated above, you will need a prescription for Modafinil in South Korea if you wish to buy it at a local pharmacy.
South Korea is not a Latin American country with lax laws regarding buying pharmaceutical drugs without a prescription. You will need a prescription here to buy pharmaceutical drugs like Provigil in person.
How to Buy Modafinil in South Korea – Online Buyers' Guide
Luckily, there's a simple solution. You can buy Modafinil online in South Korea. Many Modafinil online pharmacies offer discreet packaging that slips right past customs without any issue in South Korea.
These vendors even guarantee you get your order! If not, you get your money back or they send another reshipment. Talk about a guarantee. If you're interested in how to buy Modafinil in South Korea, I'd recommend these amazing online Modafinil pharmacies:
Afinil Express
One great option when buying Modafinil in South Korea is Afinil Express. This online Modafinil pharmacy offers to ship directly to Korea and it's fast!
Plus, they offer guaranteed delivery. You'll receive your shipment or Afinil Express will send you a full refund or a reshipment.
I prefer to order from Afinil Express when trying new products or ordering a small batch. They have smaller order offerings, but Afinil  Express also offers solid Bitcoin discounts!
Overall, this is a great place to start when ordering Modafinil online in South Korea.
---
Modafinil Star
Another amazing Modafinil vendor for people living in South Korea is Modafinil Star. These guys offer rapid shipping, tracking information, guaranteed delivery, and some of the best prices in the industry.
Seriously, you can get a great deal ordering Modafinil from these guys. Plus, Modafinil Star offers the best Bitcoin discount. You'll get an amazing deal buying Modafinil with cryptocurrency from this online pharmacy.
---
ModaPharma
We've also had great success shipping ModaPharma products to South Korea. This vendor holds stock in Singapore, so Modafinil orders in South Korea arrive quickly. Plus, you'll get guaranteed delivery from ModaPharma.
You'll either get your Modafinil delivered directly to your door or you'll get a full refund/reshipment. Plus, ModaPharma tests all their products for purity. So you know you'll get legit Modafinil from these guys.
Overall, we've been impressed ordering with ModaPharma in South Korea.
---
BuyMod.org
Another solid vendor when buying Modafinil online in South Korea is BuyMod.org. BuyMod offers some of the best prices in the Modafinil industry, guaranteed delivery to South Korea, fast shipping, tracking information, and so much more.
BuyMod.org also offers impressive Bitcoin discounts and return customer coupons. Overall, their prices are low and their customer service is good-to-go.

Modafinil and Customs in South Korea
I don't know much about customs in South Korea. Asian countries tend to take customs control seriously. However, South Korea is very much a first-world country. The mail services work well and your packages will arrive promptly.
If vendors like DuckDose believe they can ship to South Korea with ease using discrete packaging, then you will have no issue getting your Modafinil here.
Legal Modafinil Alternative: Gorilla Mind Rush
There's one other option to think about, too. If you're concerned about the legality of Modafinil in South Korea, which doesn't seem to be a huge deal, we've found a solid alternative.
Gorilla Mind Rush is the ideal over-the-counter Modafinil alternative we've found to date. Seriously, there's a variety of reasons why Modafinil is the world's most popular nootropic…
And Gorilla Mind Rush is the only smart drug we've ever tried that can compete with Modafinil. If you're looking for the best Modafinil alternative – just click here.
---
Modafinil in South Korea: The Ultimate Guide
If you want to know how to get Modafinil in South Korea, you should find all the information you need above. You can try to go speak with a local doctor about getting a prescription for Provigil, but that might take the ability to speak Korean.
Instead, you can order Modafinil online in South Korea. There are multiple vendors that offer discrete packaging and guaranteed delivery.
If you have any questions about getting Modafinil in Korea, feel free to send me an email through the contact form or post a comment below.

---
More Modafinil Country Guides:
About the Author
I created Smart Drugs For Students after finding nootropics at the start of my junior year at university. I was a lousy student. But with a little help from smart drugs, I went from dud to stud. Soon, I was acing mid-terms and getting offered paid internships. All because of nootropics. Whether you're a student or just someone looking to improve their life and make more money, smart drugs can help you do just that. That's why I created this site. To show other show to safely and properly benefit from smart drugs.